Canoeing down the Wda river
The Tucholskie Forests are cut by the Wda river, one of the most picturesque and dangerous canoeing routes in the Pomeranian region. Even though the quality of its waters is assessed as grade 2, it is called Black Water due to its dark marrow colour. Wda, which has 198 km of length, leaves the Krążno Lake, crosses the lakes of Charzykowska Plain, Tucholskie Forests and flows into the Vistula river in Świecie.
For more than one third of its length, this strongly meandering river is situated within protected areas, landscape parks and nature reserves. Due to its changing nature, which transforms a mountain brook into a wide, lazy river with picturesque bends, from time to time also with steep banks covered with trees and with beautiful breakthroughs, it makes a very attractive canoeing route.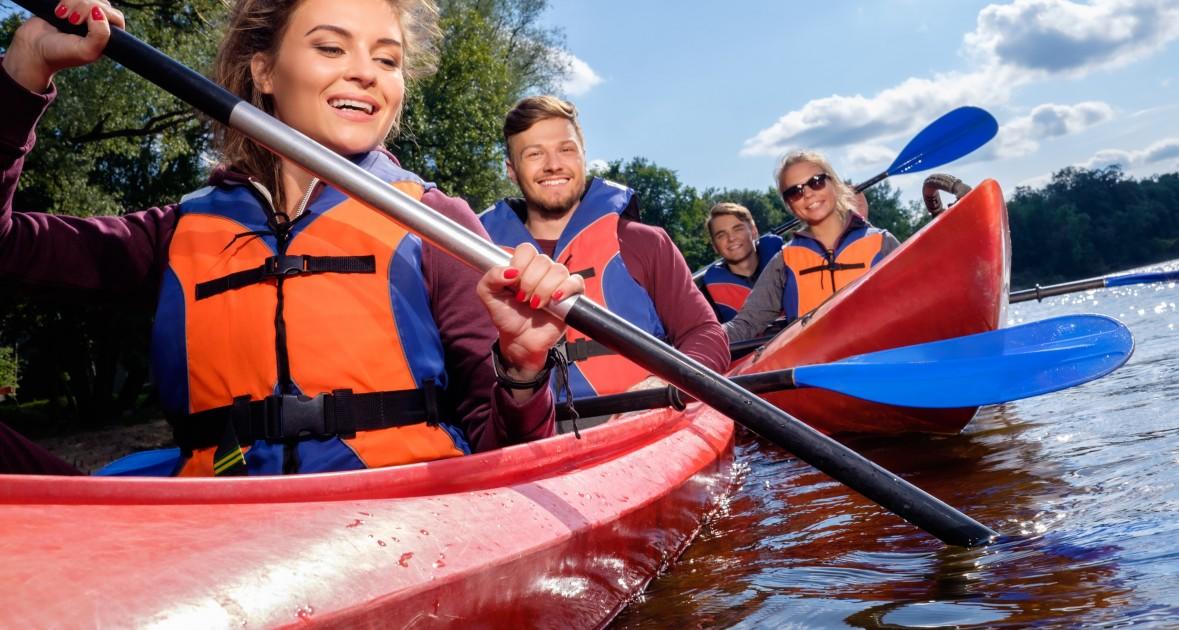 We propose several canoeing routes with interesting nature and landscapes, which due to the canoeing-friendly current of the Wda river and the level of advancement required may be enjoyed even by beginners.
1. Szlaga – Błędno distance 15 km
2. Błędno – Stara Rzeka distance 14,6 km
3. Stara Rzeka – Żur distance 7,8 km
4. Żur – Gródek distance 12 km
5. Gródek – Kozłowo distance 14 km
Specific routes may be combined to organize 2-day or longer canoeing. The canoeing events begin in May. More information on www.splywykajakowe.org.pl. The organiser ensures transport from Hanza Palace and equipment necessary for safe canoeing, as well as support of a qualified guide (paid extra).
Contact:
Adam Bejger – tel.
Radosław Bejger – tel.
Newsletter
Do you want to get a DISCOUNT or receive the latest information on services and promotions in our hotel? Sign up for the newsletter.
{"lng":"18.6021057","lat":"53.5516486","zoom":"13"}
Hanza Pałac Wellness & SPA ****
Rulewo 13, 86-160 Warlubie
k. miasta Grudziądz

Zjazd Warlubie, 10 min. od trasy A1
Contact Us
Hanza Pałac Wellness & SPA ****
Rulewo 13, 86-160 Warlubie
k. miasta Grudziądz

Zjazd Warlubie, 10 min. od trasy A1
Reception
+48523209094
Check access