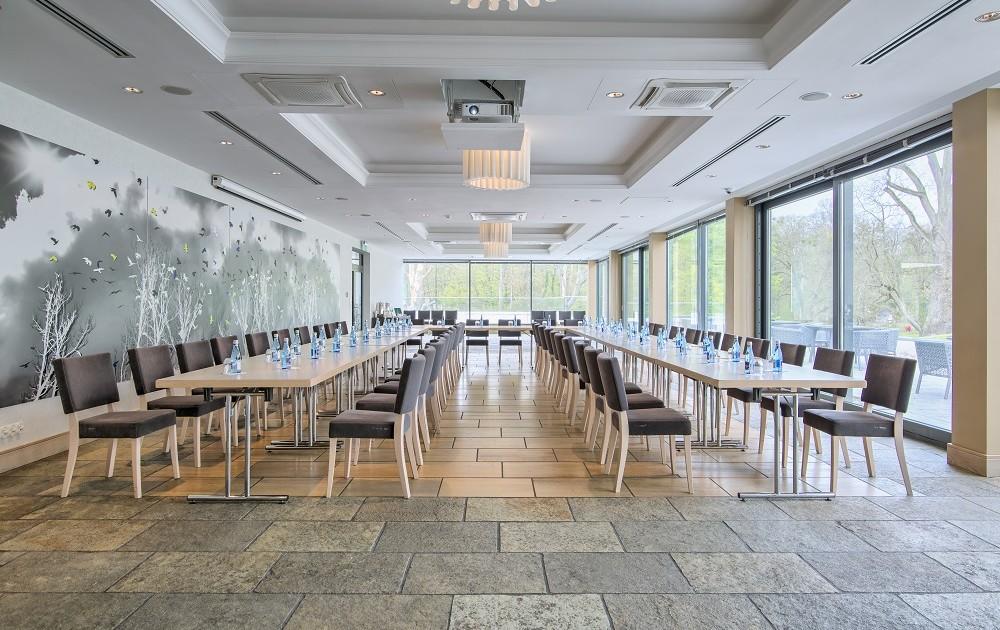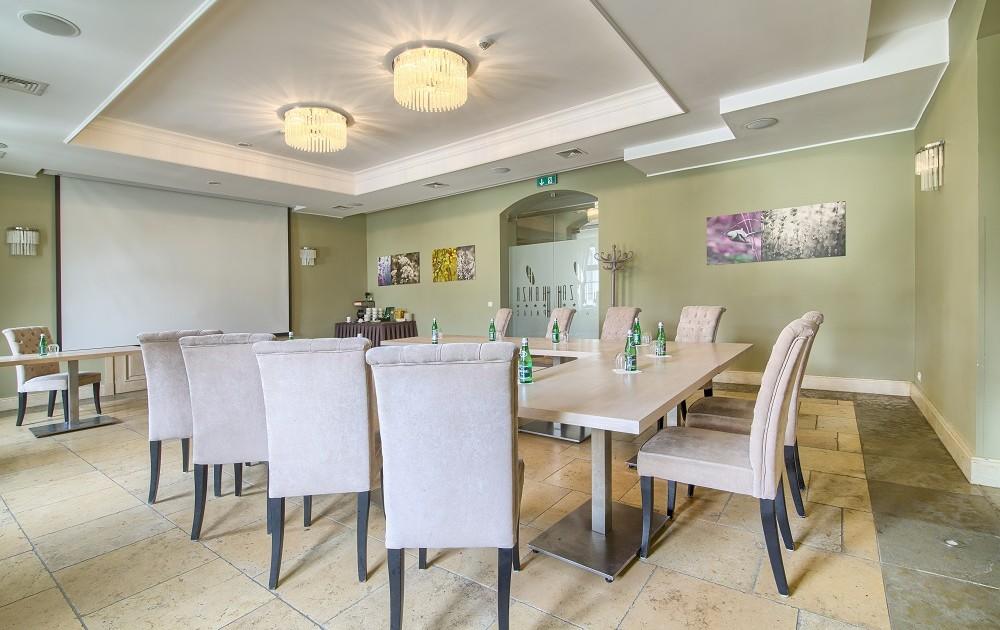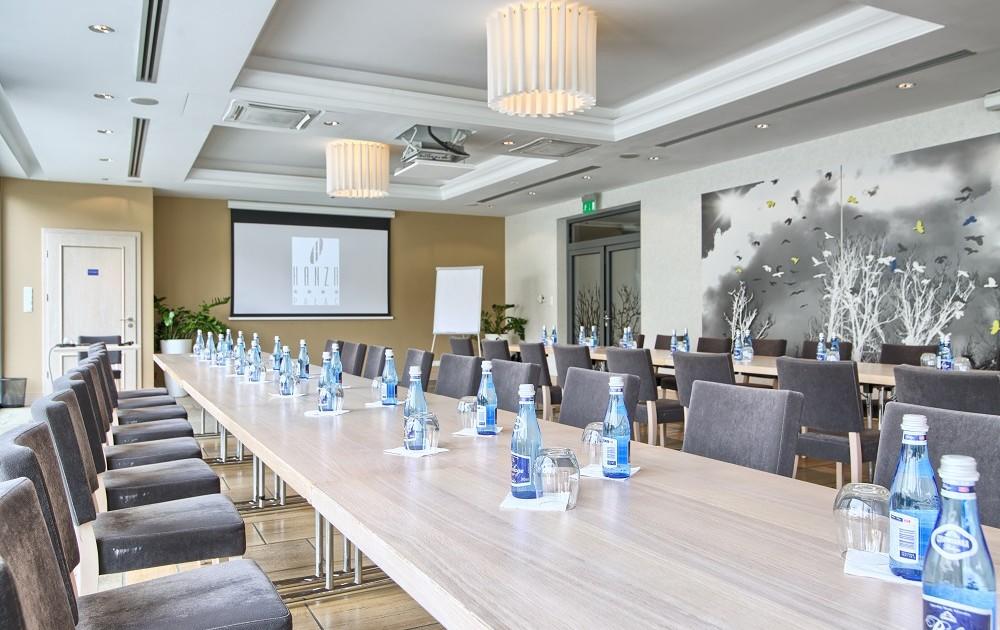 Hanza Palace is not only a perfect place to relax and to have fun, but also an ideal venue for any type of business events, such as conferences, meetings, training sessions, seminars, celebrations etc. The smooth course of any event organised in our hotel is ensured by the coordinator, who takes individual care of each business client and pays attention to the tiniest details, supported by technical staff and hotel staff.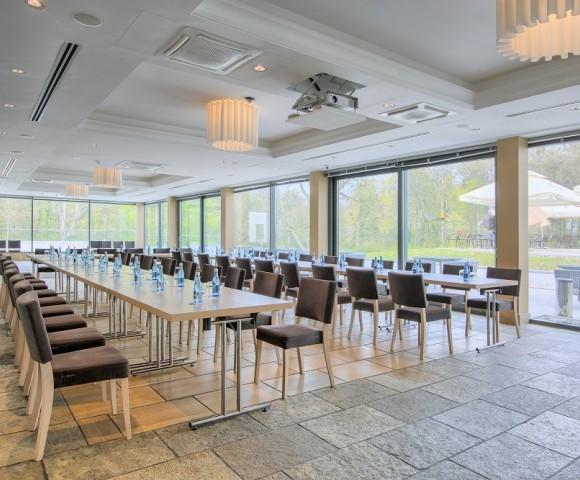 Park Room
The Park Room is situated in the modernist part of the hotel. Its design combines rawness and modernity. Thanks to huge windows reaching from the floor to the ceiling alongside the wall, a view to the park may be enjoyed in full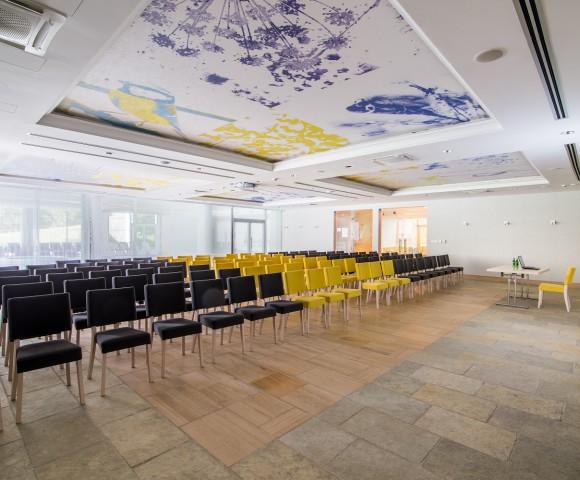 Water Room
The Water Room is the biggest of our rooms, with a glass wall, accommodates up to 80 people. Yet another advantage is availability of two entrances, one from the hotel and a separate one from the park.
The standard available in each of them is an advanced sounding system, a projector with a screen and wireless Internet.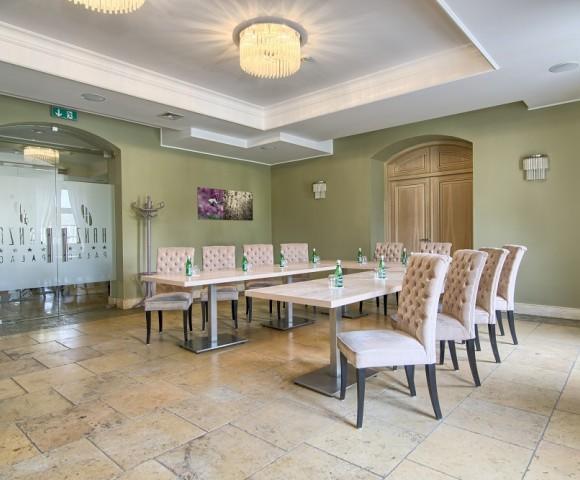 Palace Room
Nothing can rival the atmosphere of the Palace Room, which is situated in a historic part of the hotel, with a view to the 200-year old park. The room is spacious and full of daylight, but if needed, it can be also blacked out to create extraordinary mood. It is perfect for dinners with up to 40 guests.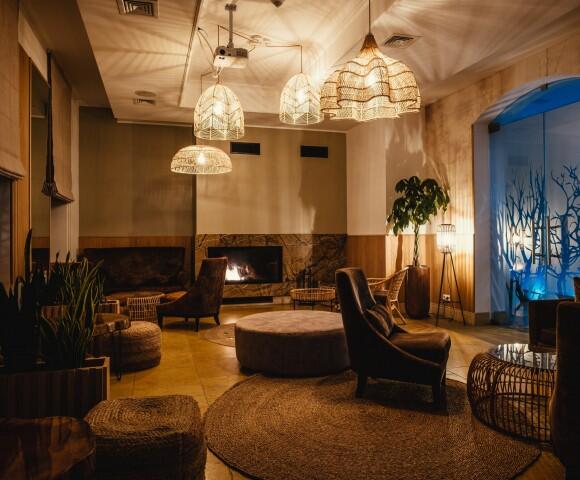 Fireplace Room
A perfect place for small meetings, board meetings etc. is the Fireplace Room, where atmosphere working in favour of business talks and negotiations is created by a small library, the fireplace, comfortable armchairs and two spacious, luxurious apartments with large terraces.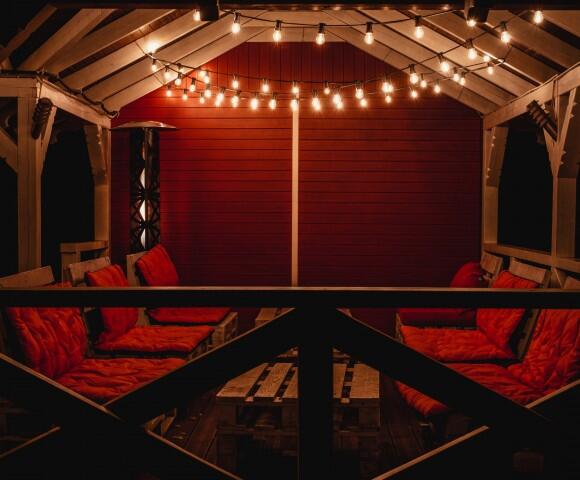 Attractions
Due to its amazing location, wide array of outdoor attractions and wellness & spa hotel zone, the Hanza Palace is eager to organise business picnics and team-building events for as many as 1000 people. The one of the biggest rope park in Poland with rope jumping and a climbing tree, jacuzzi, saunas, massage cabinets, sports tournaments in the palace park, bicycle trips and canoeing events, bonfire or grill or beer evening in the hotel cellars – this is a menu which is hard to resist!
Newsletter
Do you want to get a DISCOUNT or receive the latest information on services and promotions in our hotel? Sign up for the newsletter.
{"lng":"18.6021057","lat":"53.5516486","zoom":"13"}
Hanza Pałac Wellness & SPA ****
Rulewo 13, 86-160 Warlubie
k. miasta Grudziądz

Zjazd Warlubie, 10 min. od trasy A1
Contact Us
Hanza Pałac Wellness & SPA ****
Rulewo 13, 86-160 Warlubie
k. miasta Grudziądz

Zjazd Warlubie, 10 min. od trasy A1
Reception
+48 52 320 90 94
Check access