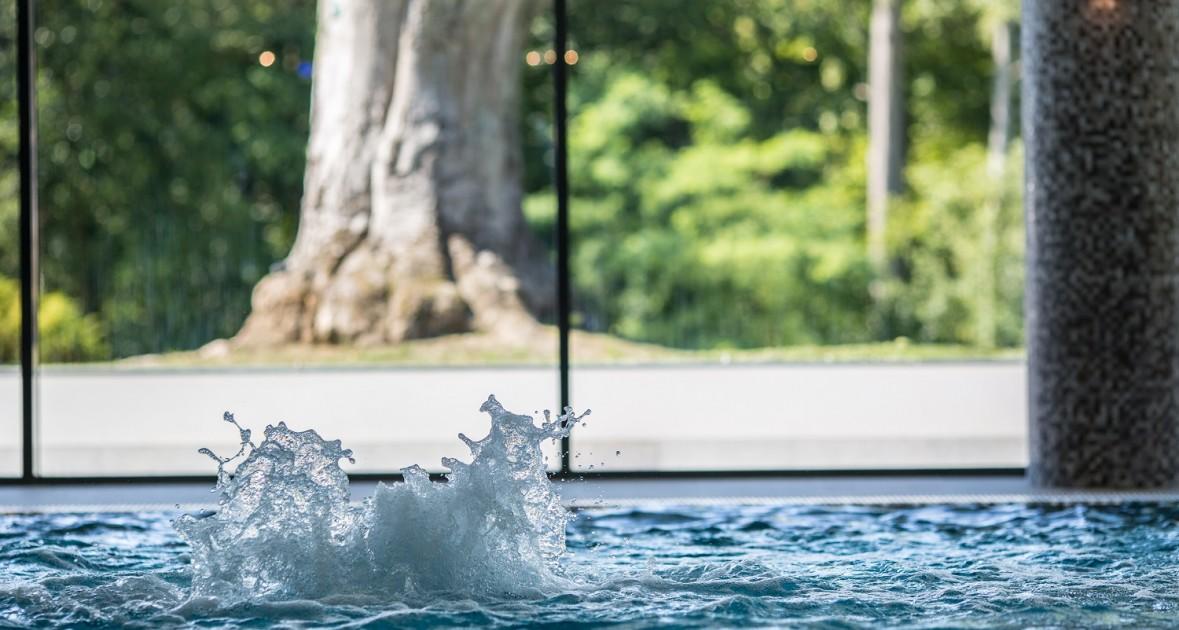 The new SPA facility in the Hanza Palace hotel is truly unique. You can enjoy swimming pools and jacuzzi in beautifully designed interiors, while pleasing your eyes with the view to the park.
If you enjoy making you body stronger and purified, you will be happy to discover our sauna zone with a high-temperature dry sauna, aromatic sauna with adjustable humidity, and steam room, equipped also with a shower of attractions and a bucket of cold water to intensify your experience. Both zones, together with six SPA treatment rooms and a relax room, accompanied by a selection of treatments and rituals create an incredible place to rest for all who enjoy tranquility.
The Hanza Palace Hotel SPA is a solution for those who wish to experience comfort and peacefulness.
Newsletter
Do you want to get a DISCOUNT or receive the latest information on services and promotions in our hotel? Sign up for the newsletter.
{"lng":"18.6021057","lat":"53.5516486","zoom":"13"}
Hanza Pałac Wellness & SPA ****
Rulewo 13, 86-160 Warlubie
k. miasta Grudziądz

Zjazd Warlubie, 10 min. od trasy A1
Contact Us
Hanza Pałac Wellness & SPA ****
Rulewo 13, 86-160 Warlubie
k. miasta Grudziądz

Zjazd Warlubie, 10 min. od trasy A1
Reception
Check access