Zimowy Ogród Restaurant has spacious interiors of delicate colours, which are flooded, all year round, with sunlight coming through huge windows. The restaurant is situated in the central part of the palace and thanks to the large terrace it is smoothly linked with the old palace park. Before eating any meal, it is a good idea to go outside to enjoy some fresh air and get ready for the variety of flavours and tastes proposed to our guests by the chef.
Any restaurant meal, however, would not be complete without such delicious food being accompanied by tasteful wine, which is why, in our palace's cellars, we collected numerous types of wine from around the world that for many years have been selected by sommeliers cooperating with the hotel.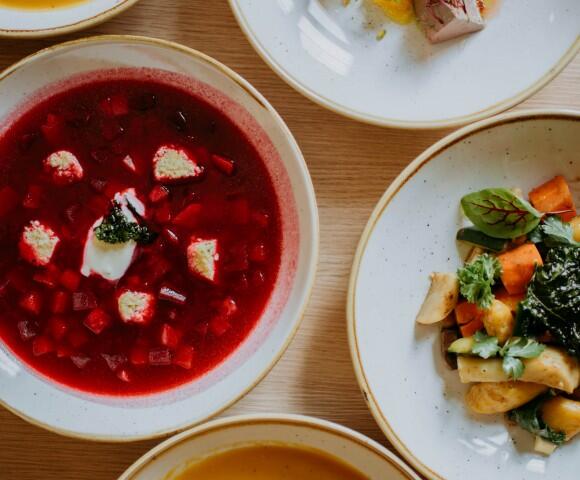 Menu
The menu of our restaurant is a mixture of classical positions of European and Polish cuisine and dishes typical of our region, all prepared by the chef and the chef's experienced team with precision that ensures a refined composition of flavours that will pamper your senses.
More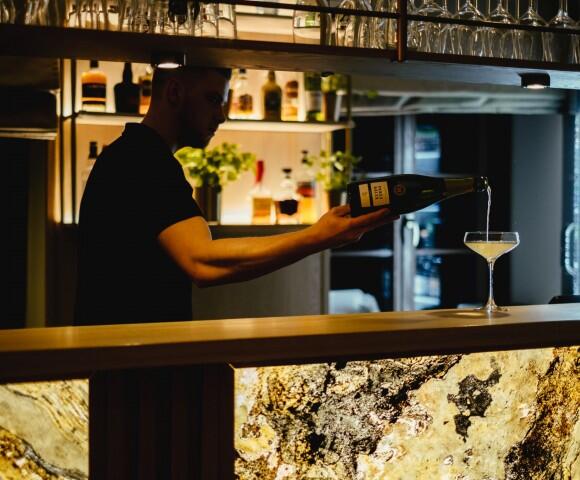 Coffee Place
Be our guest in our hotel coffee place. You will easily find the route following the scent of freshly brewed coffee and delicious home-made cakes. In this cosy place that captivates by the velvet softness of sofas and where clocks slow down, you can spend time among friends, meet business partners or enjoy your own quality time with a book or press from the library offered.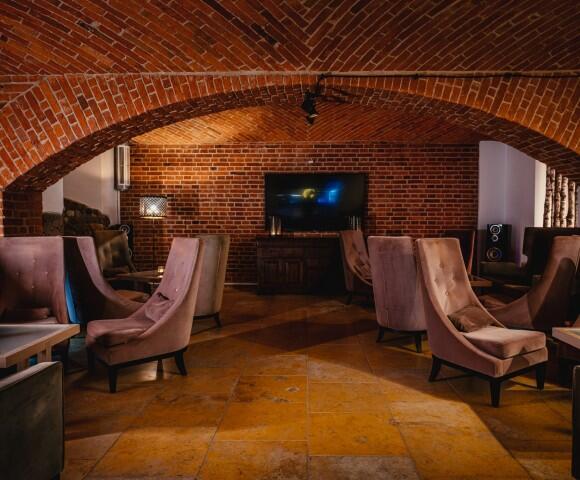 Cellar Bar with billiards
In the evening, the hotel bar hidden in charming palace cellars pulses with life. Surrounded by dim light and chill-out music, you may relax under vaulted ceilings in soft armchairs or on one of comfortable bar chairs to have a rest after a day full of excitement with a pint of beer, a glass of wine or a cocktail to add yet another point to the long list of relaxing pleasures of the day.
Newsletter
Do you want to get a DISCOUNT or receive the latest information on services and promotions in our hotel? Sign up for the newsletter.
{"lng":"18.6021057","lat":"53.5516486","zoom":"13"}
Hanza Pałac Wellness & SPA ****
Rulewo 13, 86-160 Warlubie
k. miasta Grudziądz

Zjazd Warlubie, 10 min. od trasy A1
Contact Us
Hanza Pałac Wellness & SPA ****
Rulewo 13, 86-160 Warlubie
k. miasta Grudziądz

Zjazd Warlubie, 10 min. od trasy A1
Reception
+48 52 320 90 94
Check access