Canoeing down the Wda river
The Tucholskie Forests are cut by the Wda river, one of the most picturesque and dangerous canoeing routes in the Pomeranian region. Even though the quality of its waters is assessed as grade 2, it is called Black Water due to its dark marrow colour. Wda, which has 198 km of length, leaves the Krążno Lake, crosses the lakes of Charzykowska Plain, Tucholskie Forests and flows into the Vistula river in Świecie.
For more than one third of its length, this strongly meandering river is situated within protected areas, landscape parks and nature reserves. Due to its changing nature, which transforms a mountain brook into a wide, lazy river with picturesque bends, from time to time also with steep banks covered with trees and with beautiful breakthroughs, it makes a very attractive canoeing route.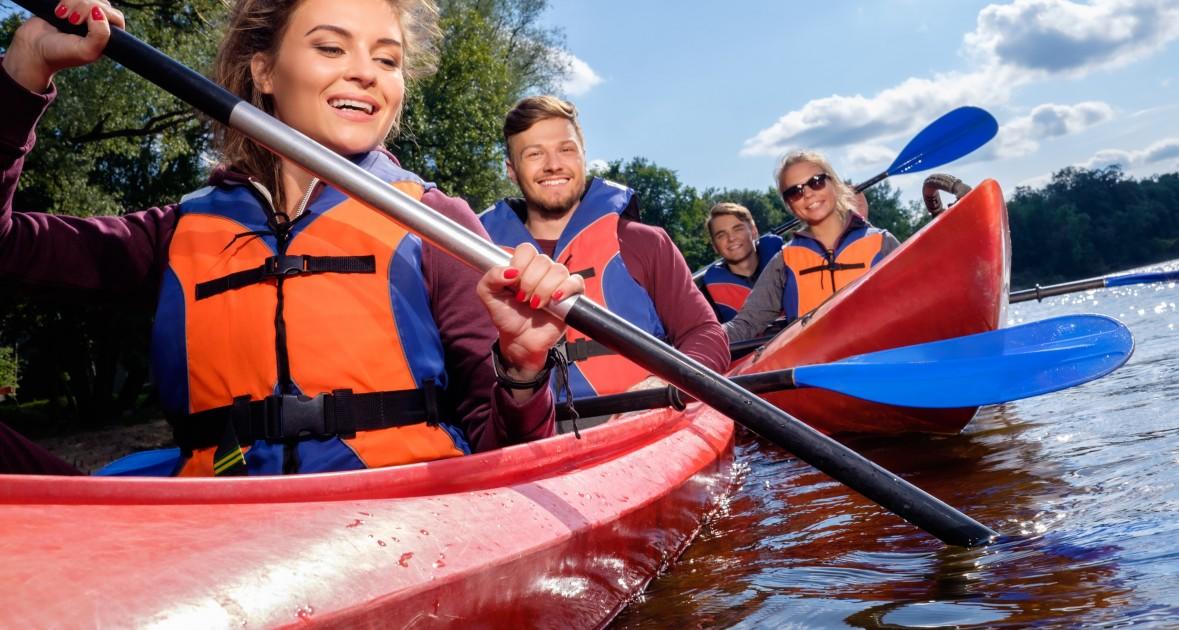 Our company rents kayaks, services canoeing trips down the Wda, Brda, Wierzyca rivers and rafting trips down the Prusina and Ryszka rivers.
Every customer is important to us. That is why we leave on the route even with one canoe. We direct our offer to small groups as well as to large organised groups. If you want to spend your holidays actively in the bosom of wild nature, gather your family or friends and go kayaking. We will help you choose the route and plan accommodation in proven places.
Address:
Choroś Kajaki
ul. Czerska 4, 86-150 Tleń

tel. 787 418 403
tel. 880 204 582
info@choros-kajaki.pl
www.choros-kajaki.pl
----
The company Kajaki Sowiński offers you several interesting nature and landscape canoeing routes which, due to the rapid current of the Wda river that makes paddling easier, as well as the level of difficulty of these sections, are accessible even to beginners.
The routes can be combined into two-day or longer trips. Rafting trips start at the beginning of May. For more information, visit www.kajakisowinski.pl.
Kajaki Sowiński company is located in Kujawsko-Pomorskie province on the territory of Osie commune in Stara Rzeka village.
Address:
Canoeing Spływy Kajakowe - Stefan Sowinski
Stara Rzeka 21, 86-150 Osie
Telephone: +48 606 126 590
Newsletter
Do you want to get a DISCOUNT or receive the latest information on services and promotions in our hotel? Sign up for the newsletter.
{"lng":"18.6021057","lat":"53.5516486","zoom":"13"}
Hanza Pałac Wellness & SPA ****
Rulewo 13, 86-160 Warlubie
k. miasta Grudziądz

Zjazd Warlubie, 10 min. od trasy A1
Contact Us
Hanza Pałac Wellness & SPA ****
Rulewo 13, 86-160 Warlubie
k. miasta Grudziądz

Zjazd Warlubie, 10 min. od trasy A1
Reception
+48 885 211 311
Check access